There are 5 different types of Brazilian food based on different regions:
1) MINEIRA:
Minais Gerais food is called "mineira". It is based on pork, vegetables (especially couve – cabbage , collard greens) and tutu, a kind of re-fried bean cooked with manioc flour and used as a thick sauce.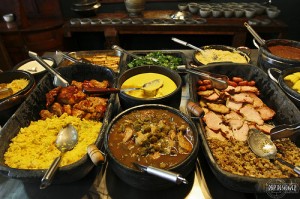 2) BAHIANA:
In Salvador, Bahia we have the "baiana" food. It is very exotic and rich in fresh fish, shellfish, hot peppers, palm oil, coconut milk and corianders.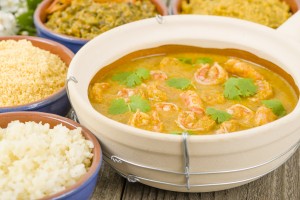 3) SERTÃO:
In the interior of the Northeast we have "sertão" food. This type of food is rehydrated, dried or salted meat and the fruit, beans and tubers of the region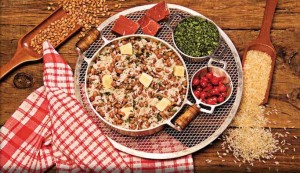 4) GAÚCHA:
In Rio Grande do Sul we have "gaúcha" food. This is mainly meat based. Any type of meat grilled over charcoal.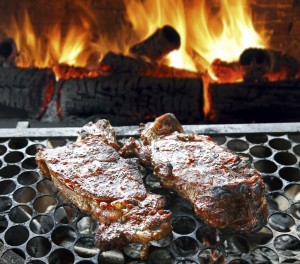 5) AMAZÓNICA:
Food from the Amazons is called "amazónica" and is basically based on river fish accompanied by fruits and palm products from the north.