Scotland is becoming a European lead in wildlife destinations. Numbers from VisitScotland state that wildlife tourism annual worth is around £153m. Due to its conservation projects and diverse range of habitats its home to protected ground and two national parks.
Dolphin and Whale watching, Scottish Islands
In the waters of Ardnamurchan peninsula and Inner Islands it's possible to go whale watching. whales, dolphins and porpoise and the basking shark ( European's largest fish) can be found there. You can also see puffins, eagles and seabirds, otters in secluded bays and common and grey seals close up.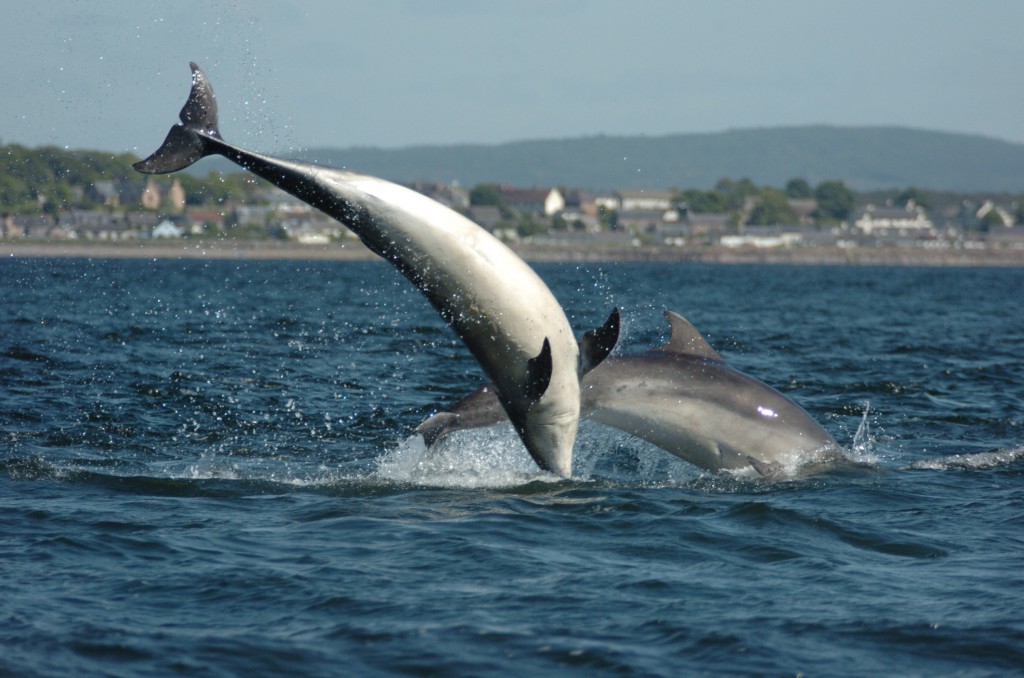 Whales and dolphins, Mull
The Hidrebean whale and Dolphin Trust is a charity that pioneered in location-based education through monitoring programs on whales, dolphins and porpoises. Mull in the Inner Hebrides offers a variety of wildlife and habitats that make this island wonderful.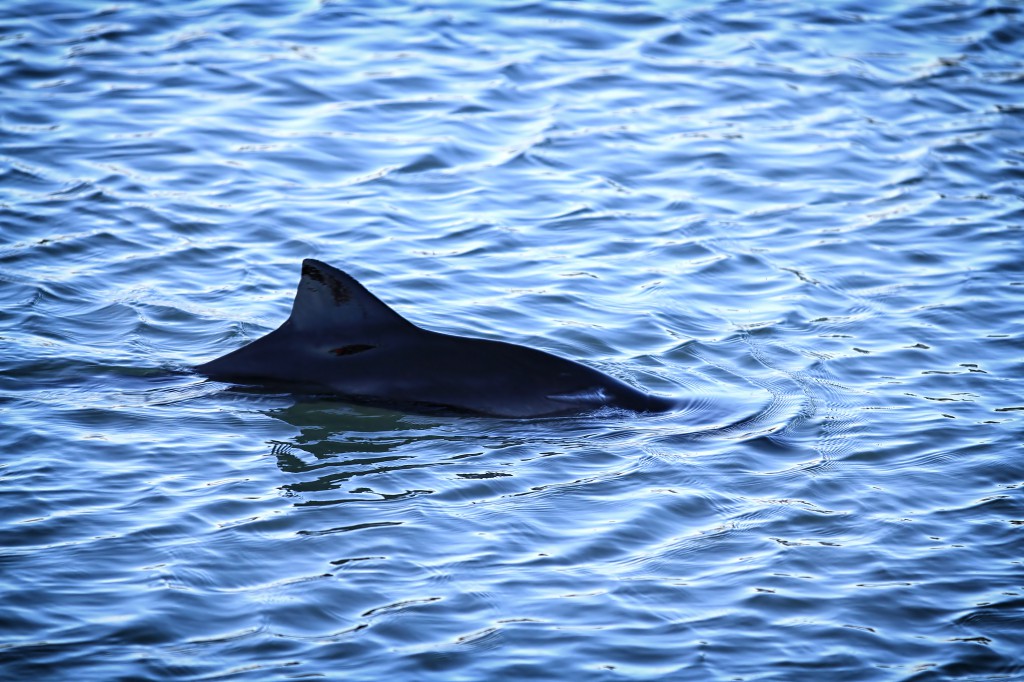 Red kites, Stirlingshire
These birds are based in rural Stirlingshire and can be spotted in a purpose-built hide in Argaty. The species was almost extinct but recently they can be spotted around 30 a day. Visitors can view this rare breeding bird thanks to the partnership between the landowners, RSPB and SNH as they provide a feeding station.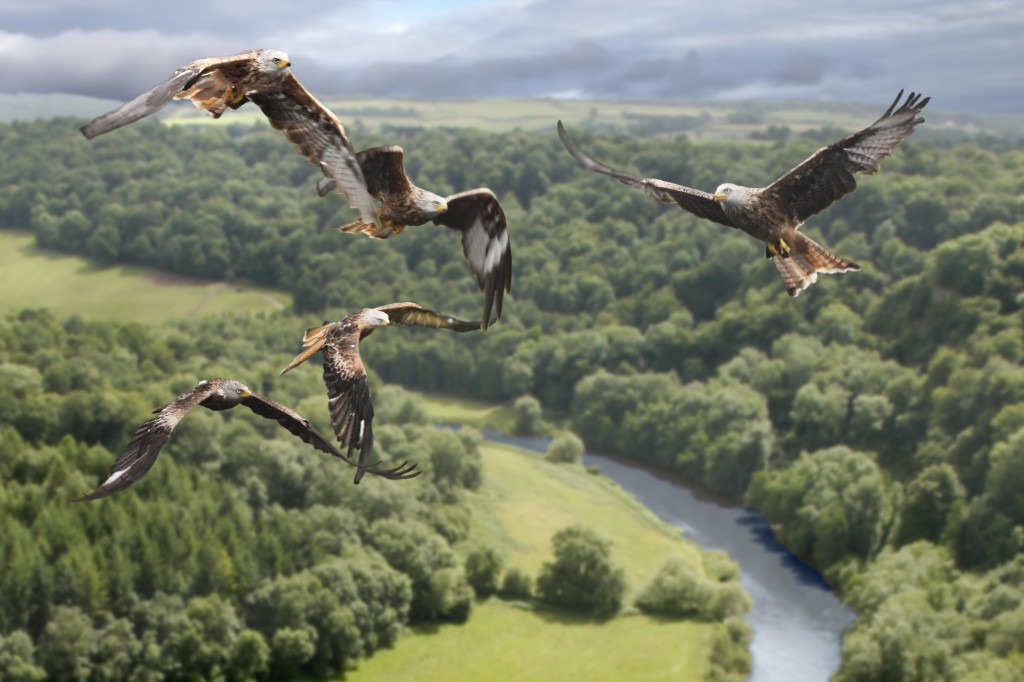 Red squirrels, Perthshire
The red squirrels are prospering in the Woodlands on Highland Perthshire. Thanks to the incredible vegetation available there, a mixture between conifers, broad leaf, evergreen and deciduous trees makes for plenty of food and shelter from predators.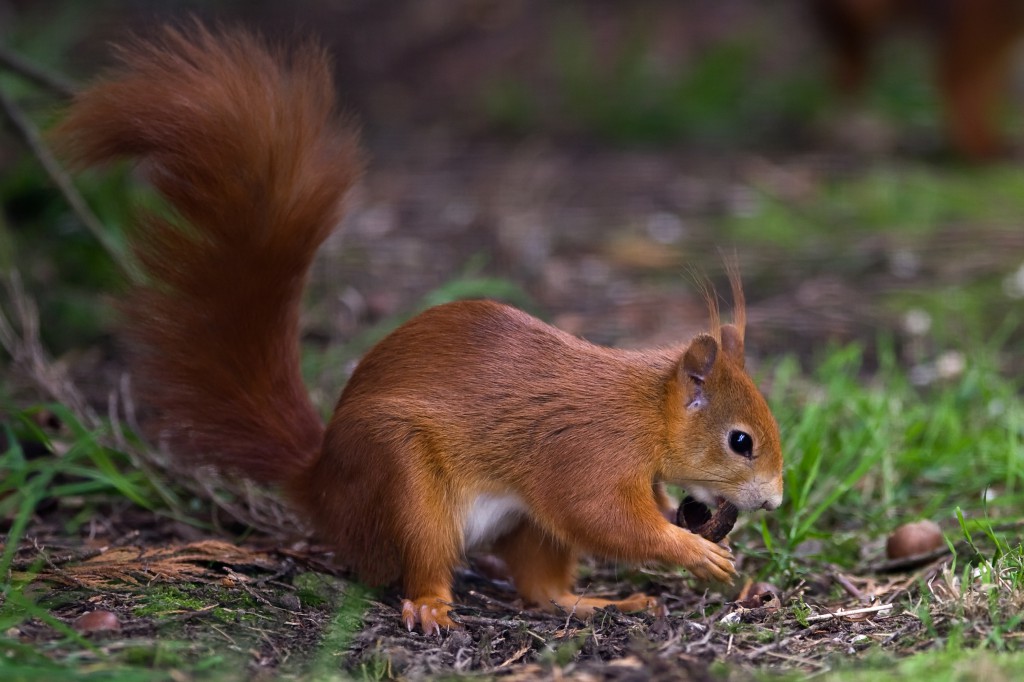 Reindeer, Cairngorms
In Cairngorm you can find the only herd of reindeer in Scotland's mountains. They were introduced in 1952 by Mikel Utsi, then they were only 20 and now the herd is around 150. You can join the walks to see them as they usually gather up on the hills.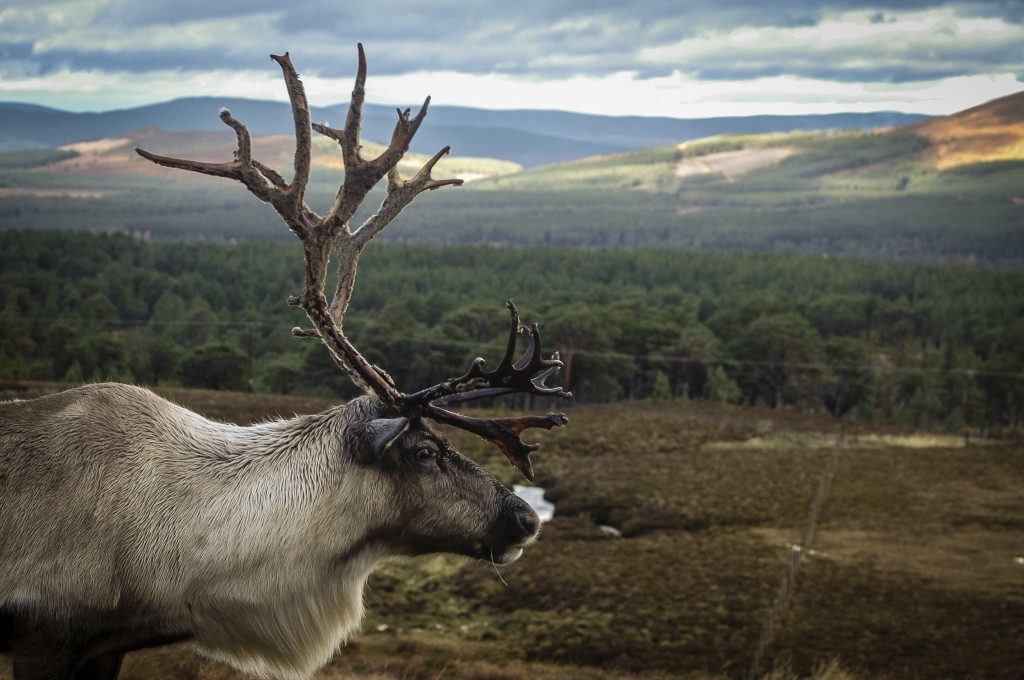 Otters, Skye
It's common to see others on the shoreline from the hide in Skye. You can also spot seals and occasionally schools of dolphins through the narrows.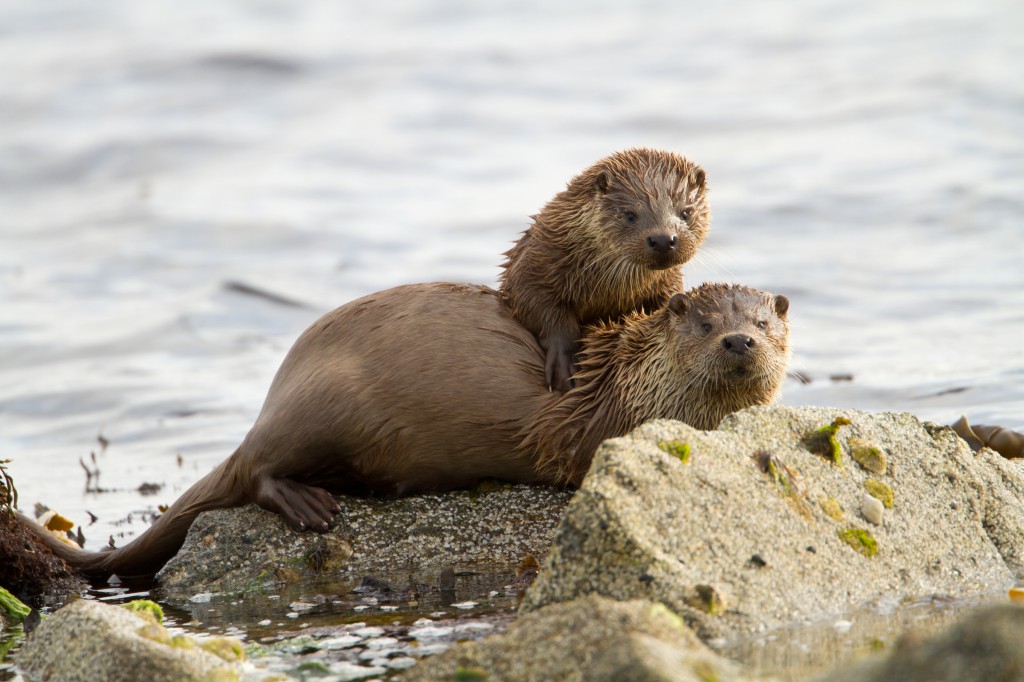 Seabirds and seals, North Berwick
At North Berwick near Edinburgh, the Scottish Seabird Center is a family friendly attraction that provides a fun insight into the ecology of the beautiful coastline.
Kids can control webcams in the Discovery Center to zoom in on wild seabirds and marine wildlife to display live footage of them on a big screen. Puffins and Guillemots are some of the more striking species that can be seen here. Boat trips to the nearby Isle of May National Nature Reserve, in the Firth of Forth are also an added adventure. One of the largest seal colonies on the east coast is also to be found here.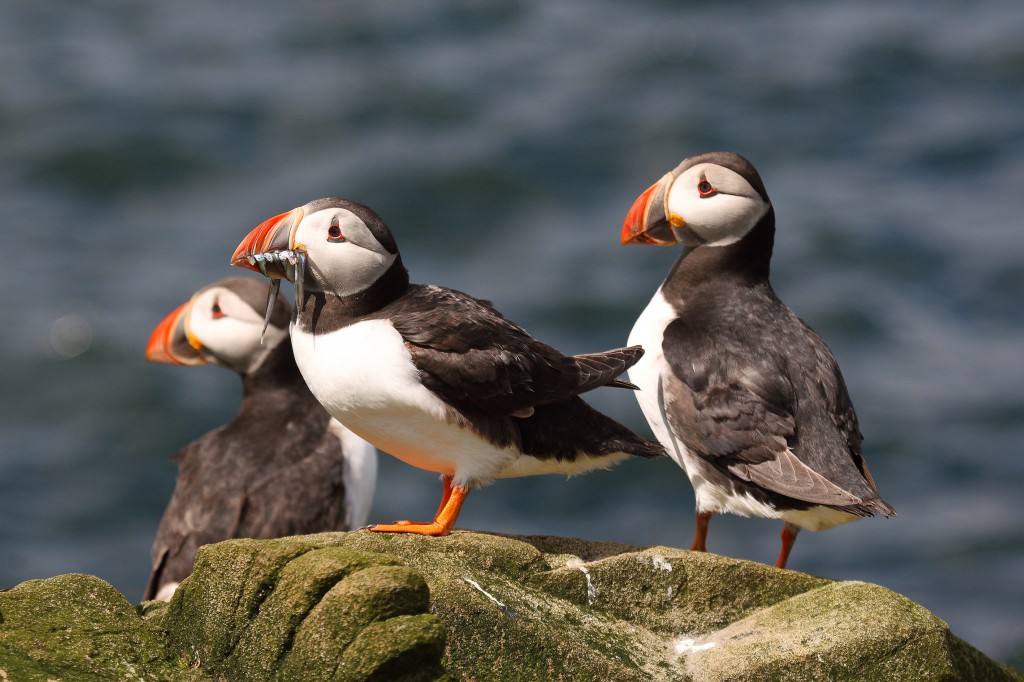 Birds of prey, Trossachs
The Trossachs also called "the Highlands in Miniature",  a breathtaking 25-mile driving route from Aberfoyle to Doune,  passes through spectacular mountainous terrain from the lowland peat bogs of the Carse of Stirling to the Duke's Pass. 13 species of birds of prey are to be found in this stunning landscape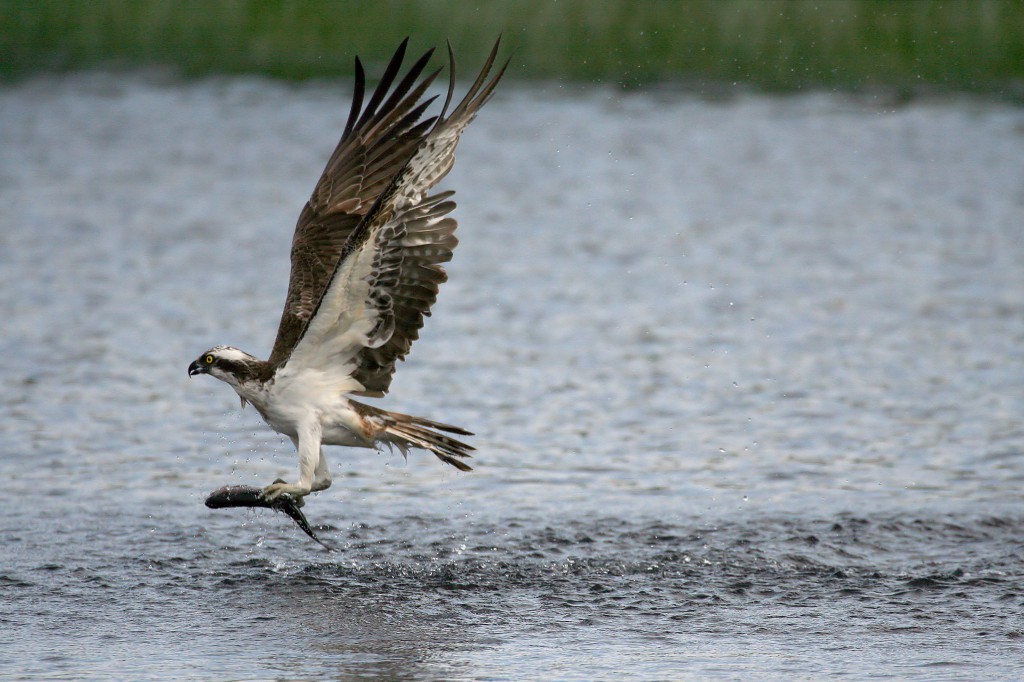 Elk and wild boar Sutherland
The Alladale Wilderness Lodge and Reserve is a bold project that is striving to restore an area of the Highlands to its former wilderness. Its is a fully enclosed reserve that safaris and guided walks to spot the reintroduced wildlife native to this region. Ammong the prominent species to be seen are wild boar, elk, ptarmigan, grouse, kestrel, buzzard, peregrine falcon, sea eagle, golden eagle, water vole, otter, mountain hare, roe and red deer. Fishing, mountain biking and pony trekking opportunities abound.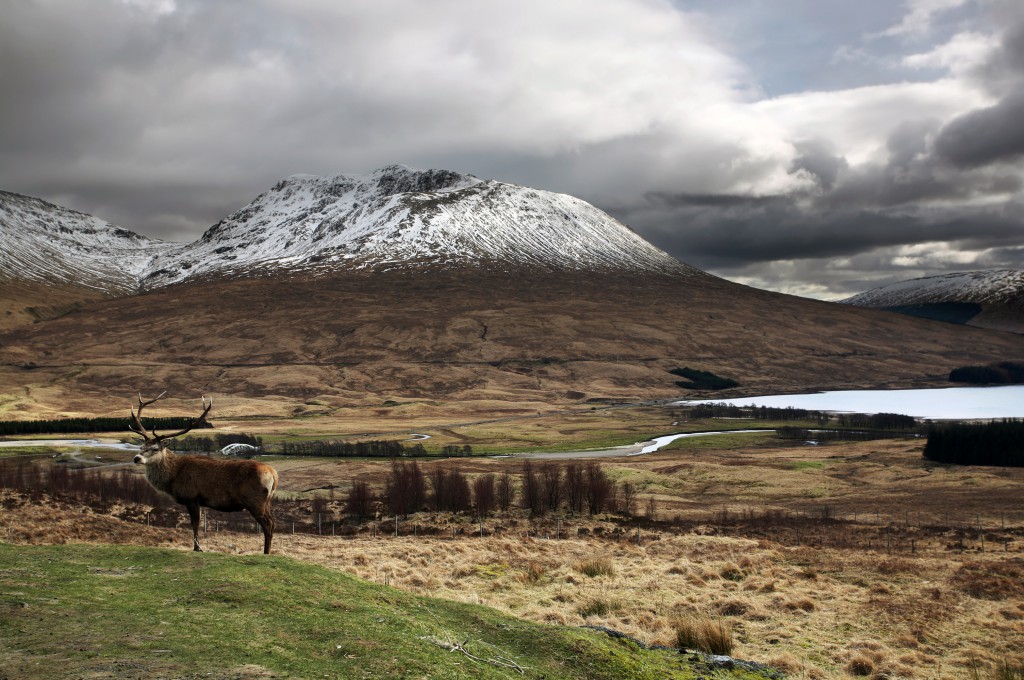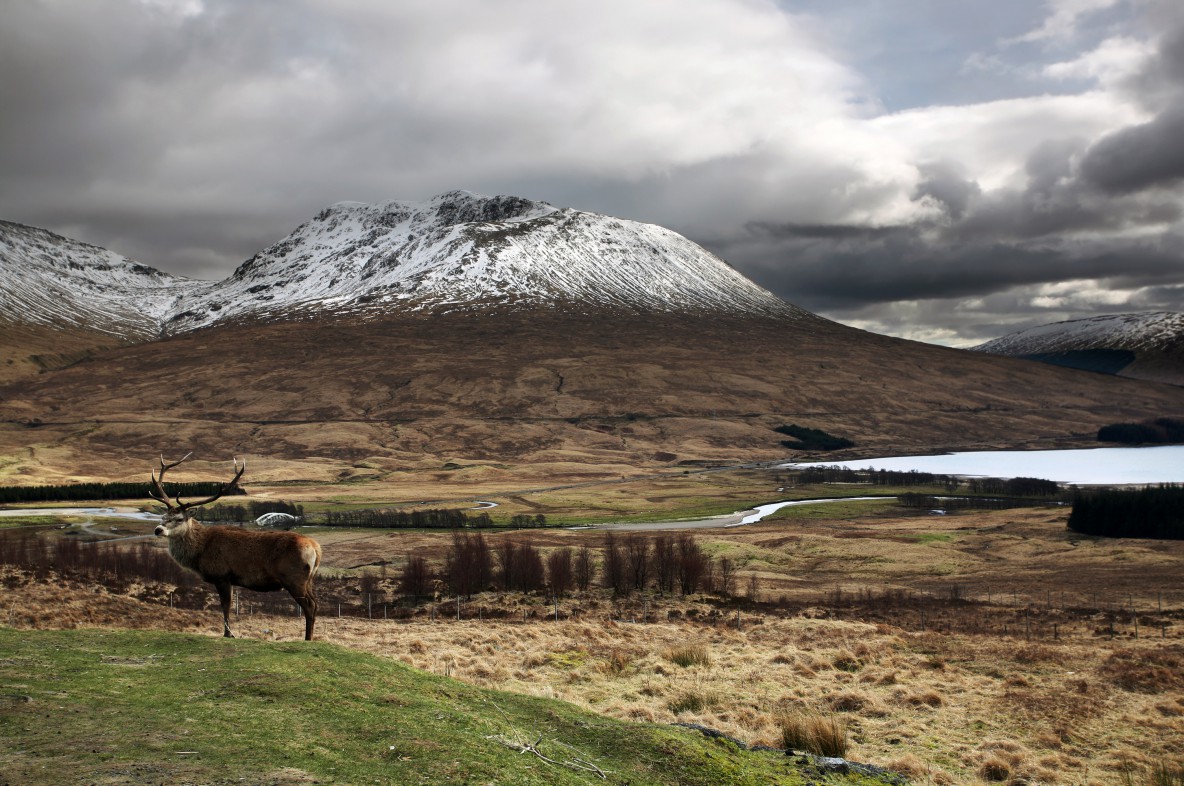 Birds, porpoises and seals, Orkneys
Over 100 bird species were spotted in one week by watchers at Orcadian Wildlife – and the number sems to keep rising. Twitchers can expect to see grebe, longtailed duck, divers, lapwings, curlews and redshank, and the thrift and sea-squill that turn the clifftops pink and blue. The summer brings seabirds, auk colonies, terns skuas and orchids bloom and porpoises and whales pass by. The company offers packages that include guiding to spot them.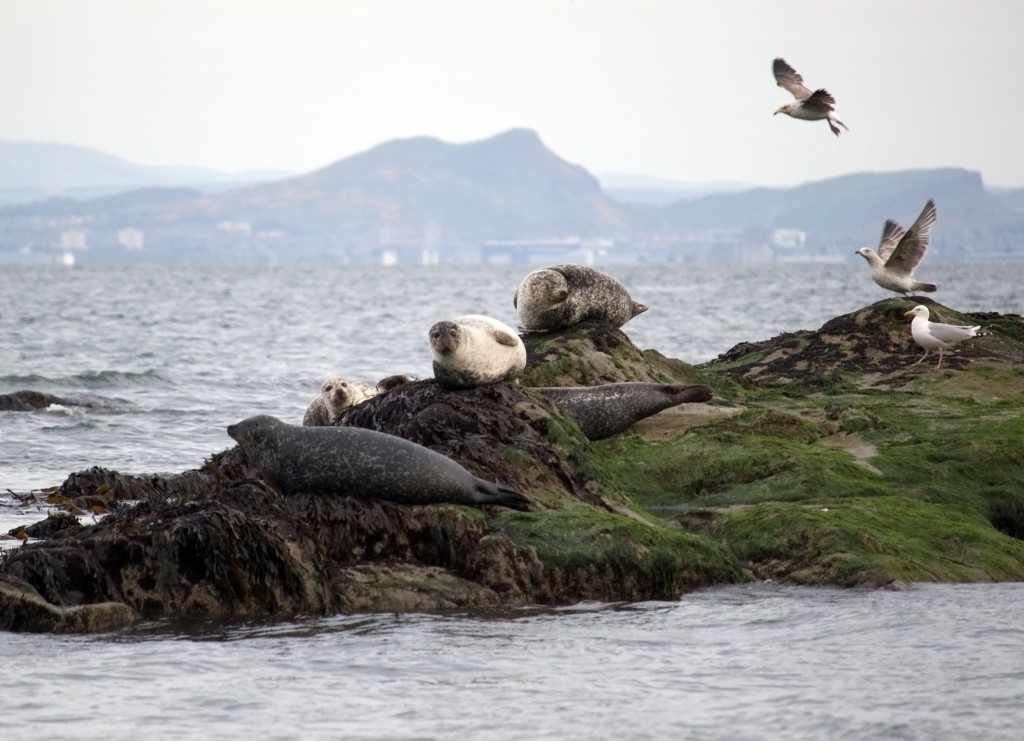 Red deer husky safari, Cairngorms
In Aviemore, at the foot of the Cairngorm mountain range the Cairngorm Sleddog Centre has 30 sled dogs – a mix of huskies and pointers – that afford visitors a unique experience of sled-dog racing. The kennels and museum are open to visitors and there are also safari to spot wild red deer.