Food and drink are at the heart of Scotland and are part of the very fabric of its culture and economy. We have come up with some suggestions on food and drink in case you are planning to visit Scotland for the Commonwealth Games or just for general tourism! Ith gu leòir! (Bon Appetit!)
Whiskey
Perhaps one of the most famous exports of Scotland! Global shipments of Scotch whisky reached £1.8 billion in 2011. Whisky is Scotland's national drink and has been produced for centuries. If you go to Scotland make sure to visit a distillery (the one near Edinburgh Castle is particularly good!) and try single malts at whiskey festivals by sampling a fine dram.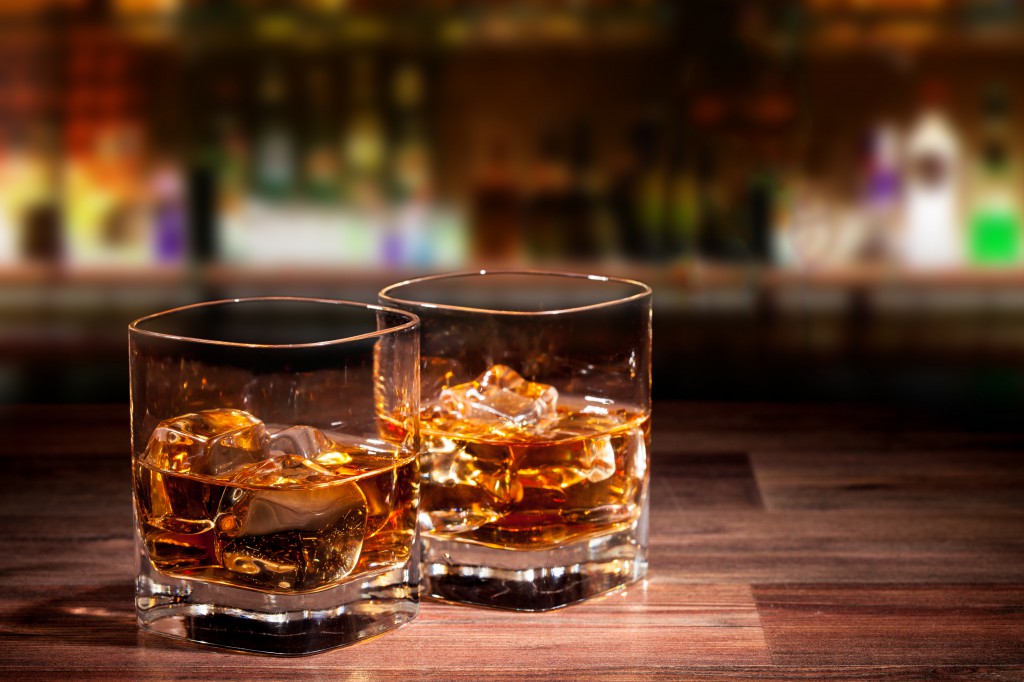 Haggis
The national dish of Scotland is immortalized in Robert Burns poem " Address to a Haggis". The origins to Haggis are similar to the ones for the black pudding with the main ingredients of minced offal of a sheep, pig or cow mixed with suet, onions, oatmeal, spices and seasoning. Traditionally it was boiled in the stomach of the animal but nowadays its done in synthetic casings. It can be part of the Scottish breakfast or for Burns supper.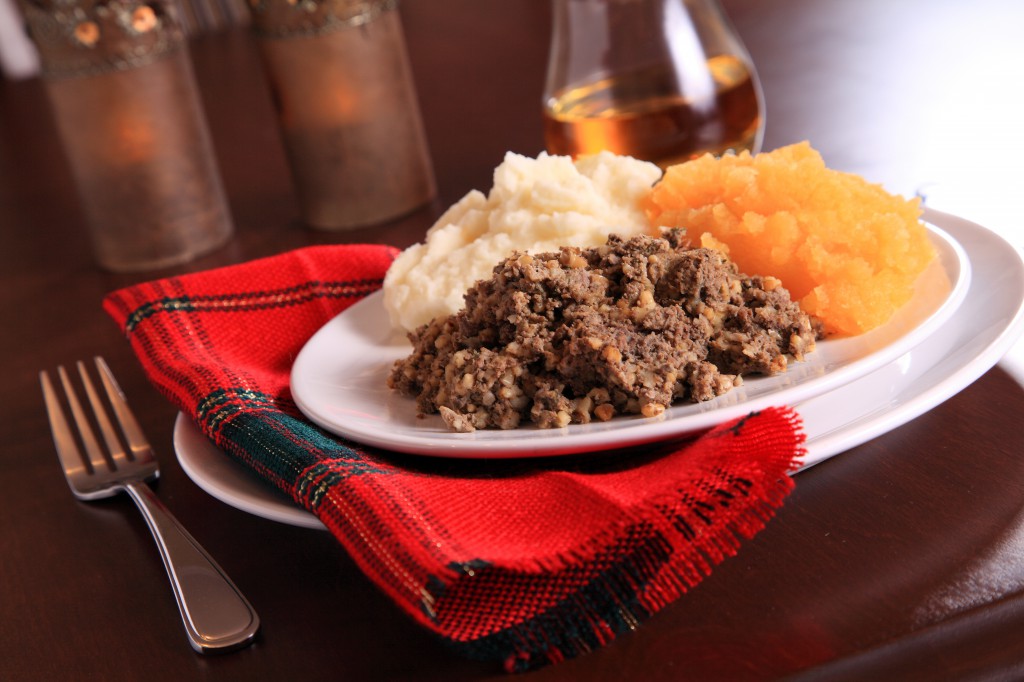 Drambuie
It means drinks that satisfies in Gaelic! This is a liqueur made from honey, malt whiskey and a blend of herds. It's a secret recipe made in West Lothian, Scotland.
Tablet
Scottish version of fudge, but don't call it fudge because they will get mad! It's hard medium in consistency and made from sugar, condensed milk, butter and vanilla. It dates back from the 18th century.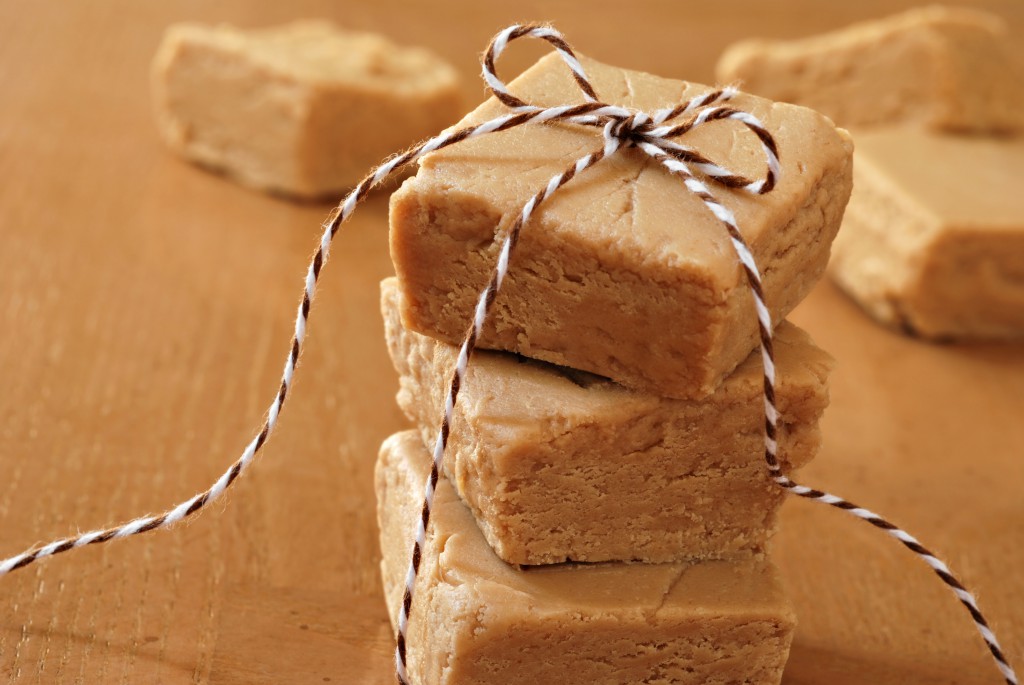 Black Pudding
This is typical all around the United Kingdom and is a mixture of suet, oats, blood, barley and a special blend of spices stuffed in a length of protein casing. It goes together with pork, chicken, game and seafood as well as fruit such as pears, apple and rhubarb. Such is its importance that Stornoway Black Pudding has been awarded special protected status.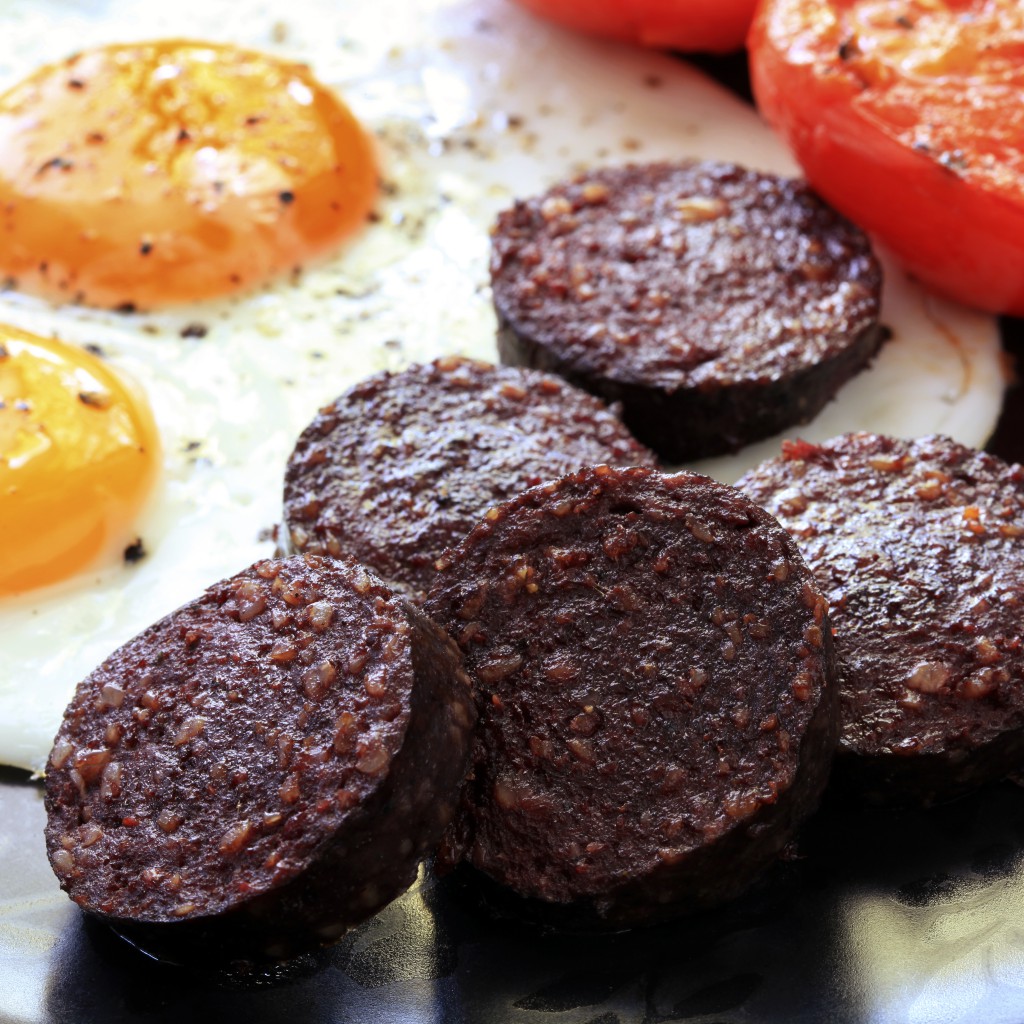 Atholl Brose
This drink is made from oatmeal brose, honey and whiskey. It's used on festive occasions and they add cream to it. Legend states that Atholl Brose is named after the 1st Earl of Atholl who stopped a rebellion in 1475 by giving the rebels the drink. To make the drink, mix seven parts oatmeal brose, seven parts whiskey, five parts cream and one part honey.
Aberdeen Angus Beef
Solely sourced from approved farms, Aberdeen Angus beef comes from prime cattle, from both native and continental breeds, that are fed a healthy grass and cereal-based diet. The beef is expertly butchered to give you the best cuts.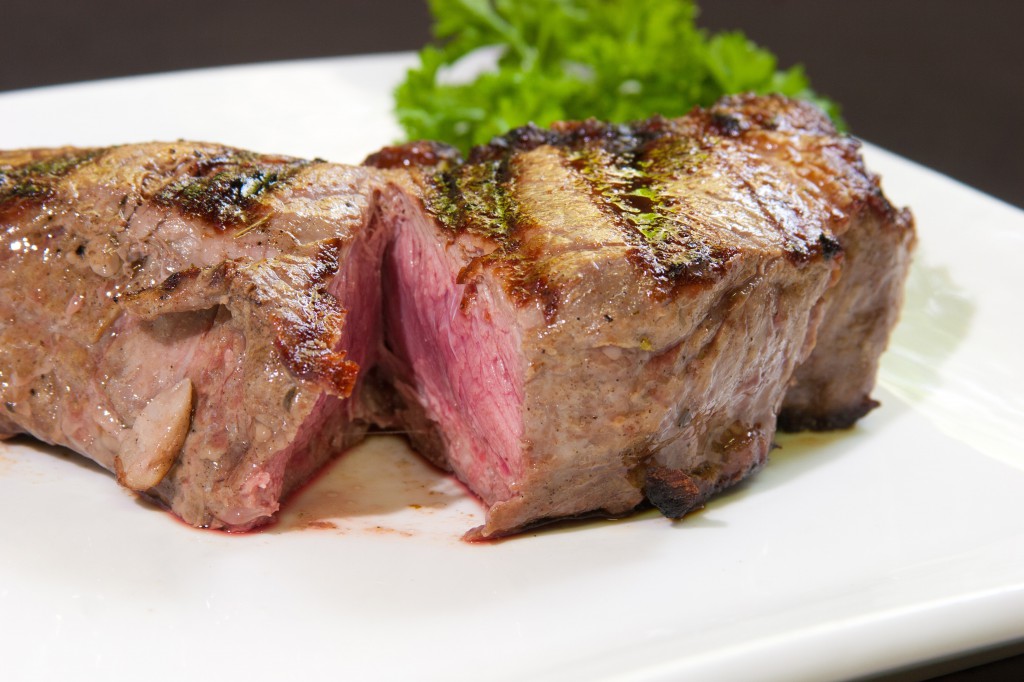 Scottish Meat Pie
Made from Mutton, is a small, double crust meat pie filled with minced mutton or other types of meat. The Scotch pie is believed to originate in Scotland, but can be found in other parts of the United Kingdom, and is widely sold all over Canada. They are often sold alongside other types of hot food in football grounds, traditionally accompanied by a drink of Bovril, resulting in the occasional reference to football pies.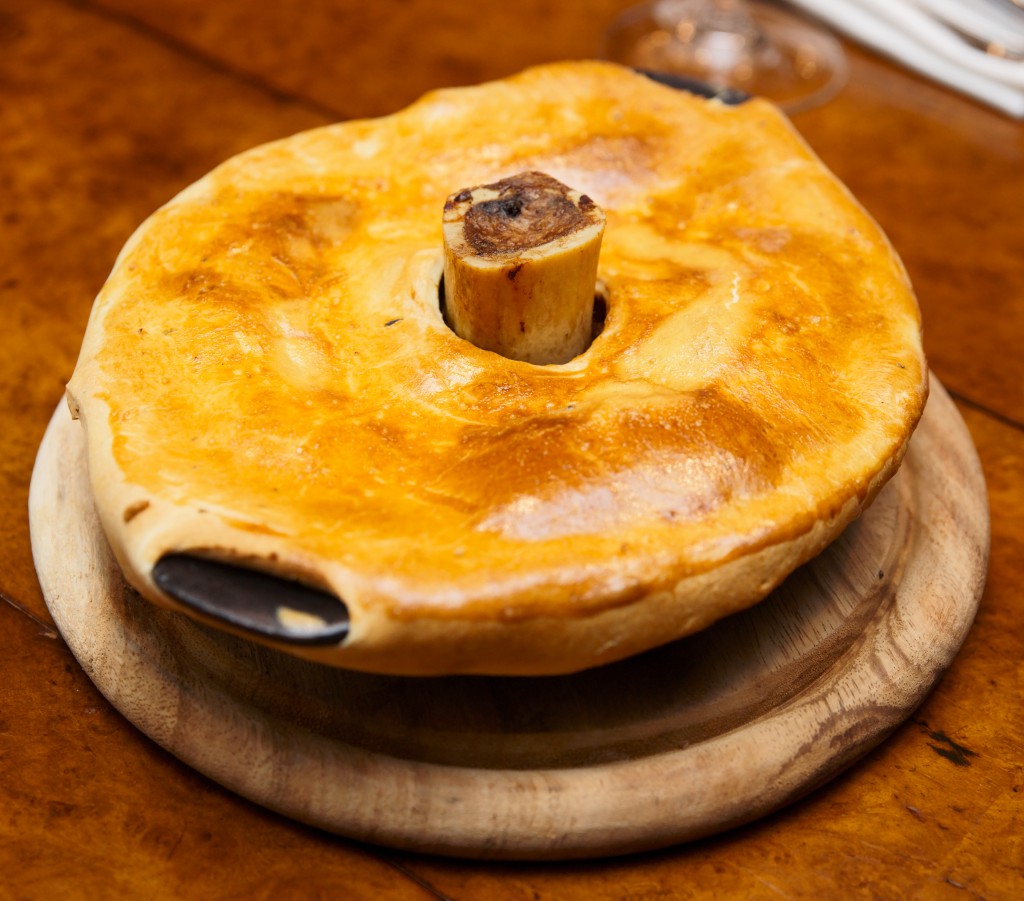 Scottish eggs
A perfect treat for breakfast! Scotch egg consists of a hard-boiled egg wrapped in sausage meat, coated in bread crumbs and baked or deep-fried. The London department store Fortnum & Mason claims to have invented Scotch eggs in 1738,but they may have been inspired by the Moghul dish nargisi kofta ("Narcissus meatballs").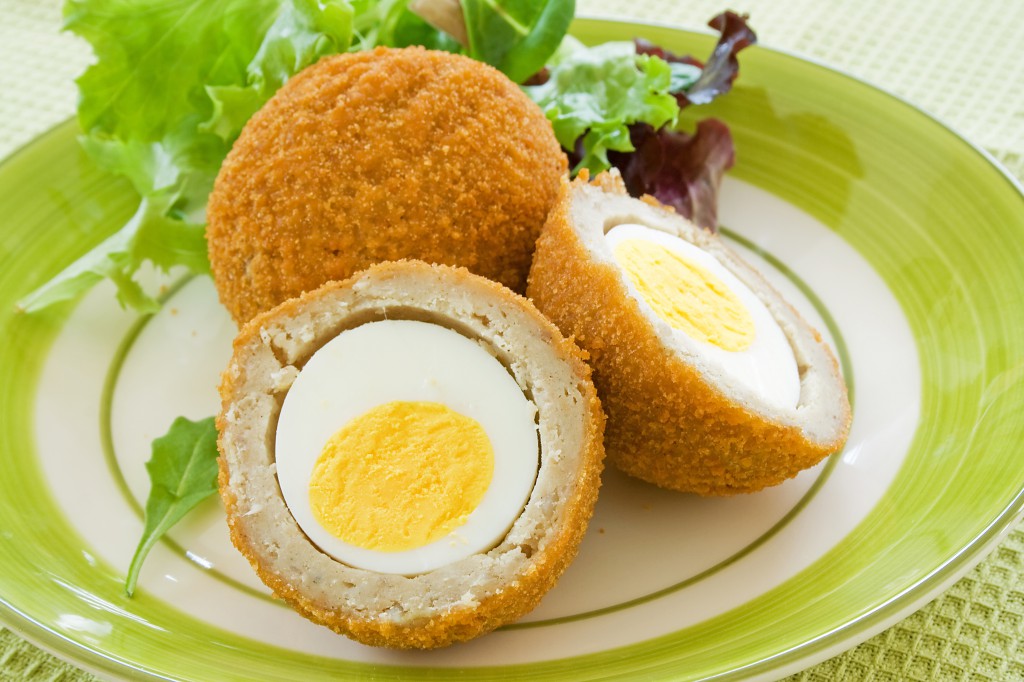 Smoked Salmon
Smoked salmon was introduced into the UK from Eastern Europe. Jewish immigrants from Russia and Poland brought the technique of salmon smoking to London's east End, where they settled, in the late 19th century. It is a preparation of salmon, typically a fillet that has been cured and hot or cold smoked. Due to its moderately high price, smoked salmon is considered a delicacy.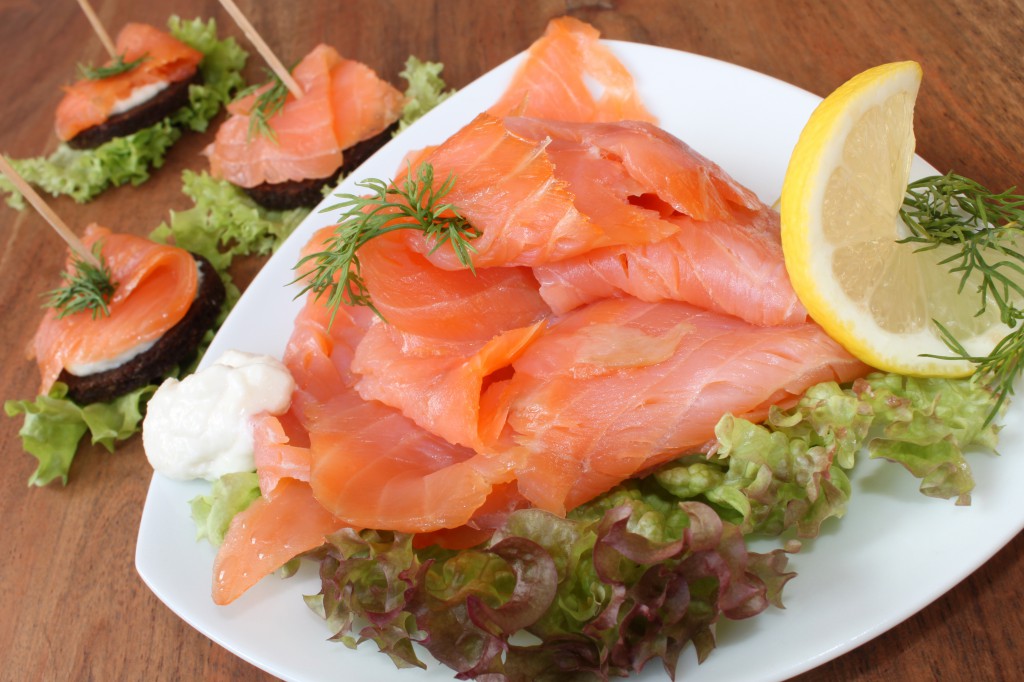 Dundee Cake
Is the traditional Scottish fruit cake! It's rich is flavor and made with currants, sultanas and almonds. Sometimes fruit peels are added to the mix!. It's origins are dated back from the 19th century was became mass produced by the marmalade company called Keiller's. Keiller's marmalade company first produced the cake commercially and have been claimed to be the originators of the term "Dundee cake".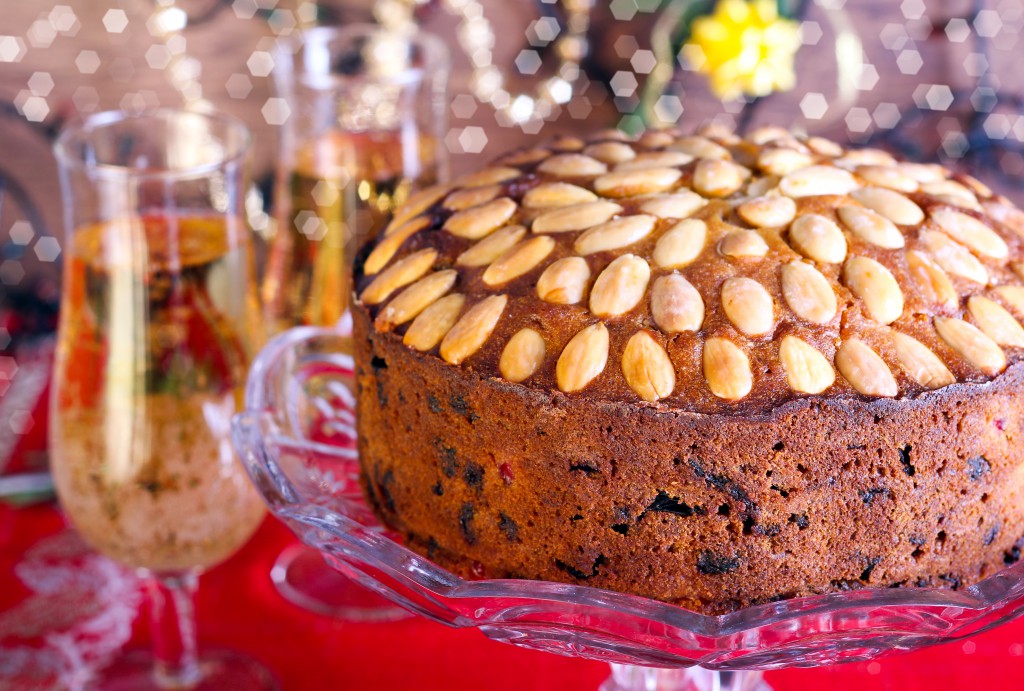 Bannock
Is a type of flat bread that is quick to make. The word itself means any large, round article baked or cooked from grain. When a round bannock is cut into wedges, the wedges are often called scones. But in Scotland, the words bannock and scone are often used interchangeably.